You Will Not Be has been the official participation of the Master Social Design – 1st year, Design Academy Eindhoven at the Dutch Pavilion presented at the XXII Triennale, Milano.
The performative research showed how these narratives of self-optimisation and hyper-productivity shape design practice today, and questioned the notions of happiness, awareness, choice, will, and freedom that its products convey.
As the pace of our time became further assimilated into the 24/7 rhythm of the digital economy, a dizzying array of apps and gadgets are designed to optimise our intimate self according to the demands of the market. From therapeutic tools for sleep, and attention- and anxiety-management, to personalised behavioural coaching; from the soothing aesthetics of 'digital detox' retreats, to tedious meditation reminders – design is continuously mobilised to influence our day-to-day existence.
You Will Not Be explored the destructive, as well as the restorative and therapeutic, capacities of these technologies promoted as helpful regulators of physical and mental health. Taking the directives of the digital marketplace to their extreme, the project maps onto human bodies the repetitive commands, gestures, and anxieties locked within the promises of happiness and self-fulfilment.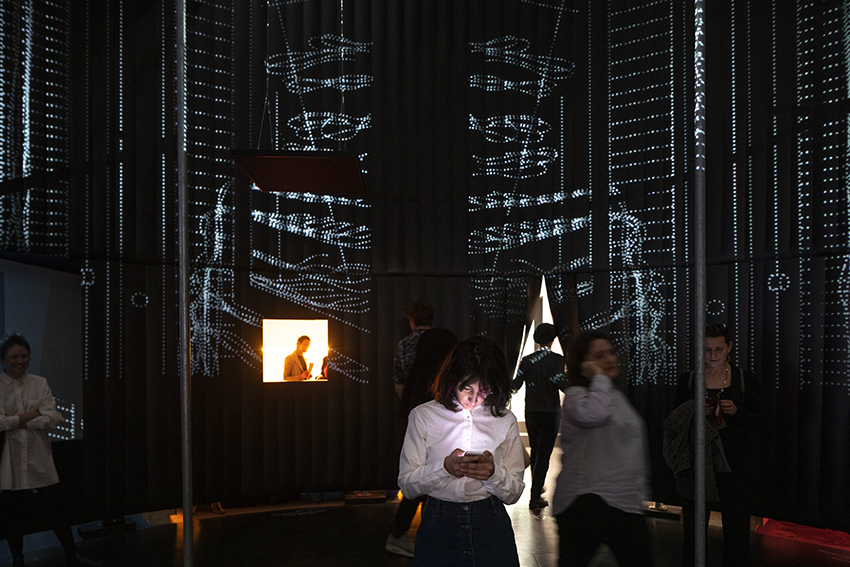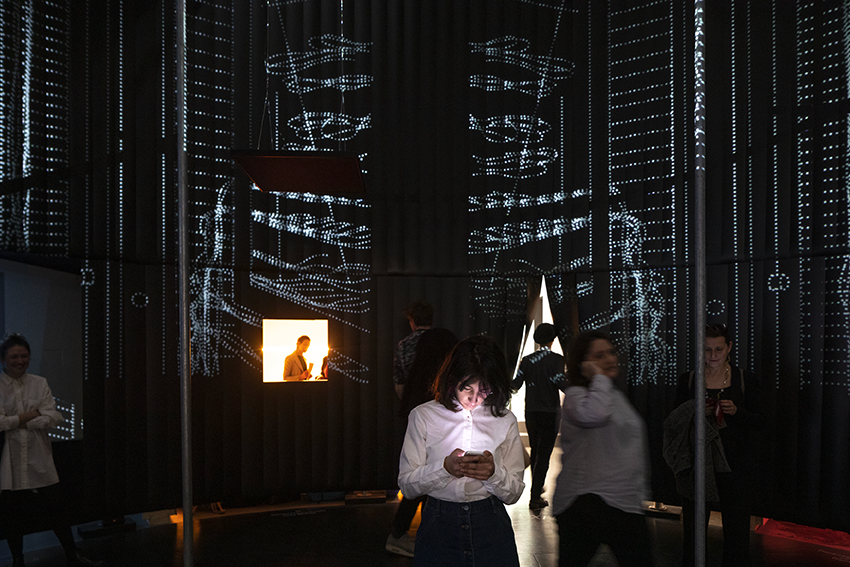 The 12-minute performance of You Will Not Be was enacted by 15 performers equipped with smartphones and accompanied by a collaged soundscape of related, digital sound snippets from external speakers in the space as well as the 15 smartphones.
As ghost of the performance and part of the exhibition, a mobile phone reproduced an overly of calls to action, introductions to technology and products, articulated by a digital sales vocabulary. All content has been presented via the interface of the existing apps on the phone in the original context of the use, immediately relatable for the audience; mundane, intimate device, crucial to shaping our day-to-day experiences.
Master Department of Social Design, DAE
Contribution to the Dutch Pavilion at the XXII. Triennale di Milano.
Contributors: Alice Bardou, Charly Blödel, Bianca Carague, Roberta Di Cosmo, Coline Declef, Charlelie Flamant, Giulio Fuzzi, Jan-Micha Gamer, Anna Klara Iversen, Anna Jakob, Liana Kuyumcuyan, Coltrane Mcdowell, Matilde Patuelli, Victoria Plasteig, Marta Ríos Pizà, Elsa Rambaut, Sam Shamsher, Alina Natalia Słup, Adi Ticho.

The Masters in Social Design department at the Design Academy Eindhoven is a laboratory exploring new roles, contexts, and approaches in design for an evolutionary society. Self-critical, reflective and collaborative, the masters in Social Design is concerned with the dynamic interactions between people and imbedded systems, in their broadest sense, recognizing their full complexity and ever-changing contexts.