"Adesso entriamo nel terzo paradiso
integrando pienamente la vita artificiale nella vita naturale.
È l'opera planetaria di cui noi tutti siamo gli autori."
Michelangelo Pistoletto with Subsonica
The exhibition is the result of the BA first year – Exhibition Design at the Faculty of Design, Politecnico di Milano. Students explored the possibility of designing new urban territories where humans and animals, nature and artifice can coexist in total integration and cohabitation. 
Their Third Paradise is a place that together we imagined possible, although the projects formalize imaginary places, and produce scenarios that are more theoretical than applied to a real context. The final work is then collective; it is a portion of the territory composed of fifteen interchangeable proposals, populated by humans, animals, plants, vegetable gardens and video games, secret gardens and molten metals, dormitories, kennels and also rocks, passageways, feathers, insects, gyms and rooms to make love. The overall project remains an "open work". Collective, loose, interchangeable, mentally walkable as it pleases, the installation speaks for the collaboration of 60 students, and the co-production of possible urban commons.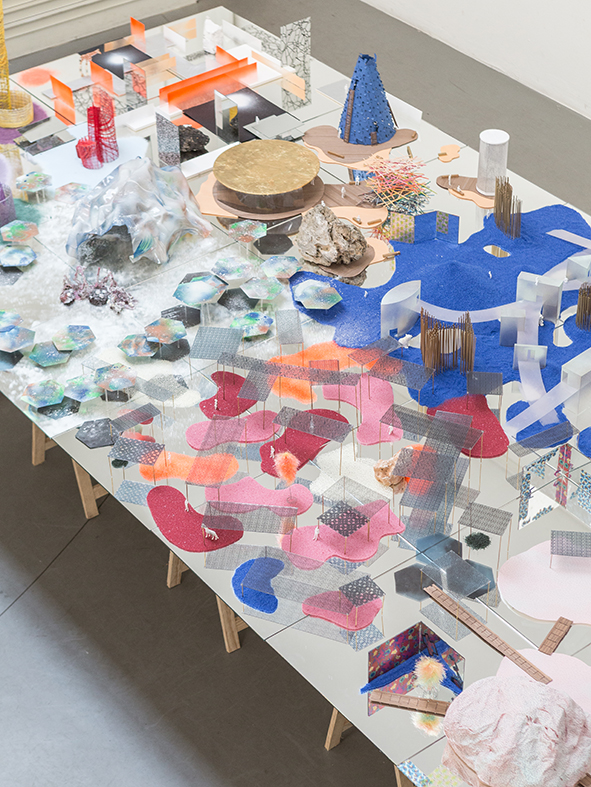 Antonia Jannone Gallery
July 2015
Curated by: Angela Rui, Francesco Dondina e Piero Francesco Pozzi
with Anna Paola Buonanno, Domenico Rescigno and the collaboration of Paolo Padova, Lab Allestimenti, Design Department – Politecnico di Milano.