In the context of the 25th Ljubljana Design Biennial (2017), the initial concept focused its attention on lateral trends showing that more and more people in Europe were leaving cities and settling in rural and other non-urban contexts.
Although the city remained the model within which the evolution of contemporary society was discussed and interpreted, and the absolute number of people living in large urban centres continued to increase, data pointed to a significant shift that is framed as a new phenomenon: young people who have grown up in an urbanized model are taking their values to other decentralized contexts.
Considering the Slovenian geographical, political, and economic aspects, BIO25 Biennial became an occasion to test the consequences of this initial paradigm. The country appeared to be the perfect foundation for a discussion of the status of this global shift and as a way to test the "faraway" as a yet undefined area to explore once again.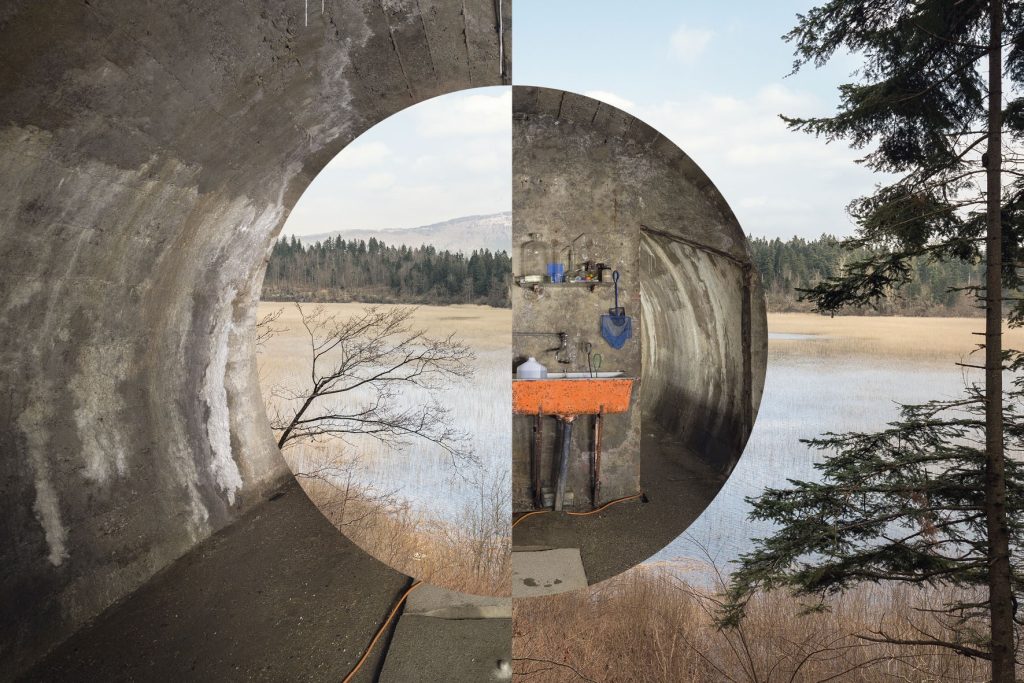 Faraway, So Close investigated the unprecedented ways with which the contemporary population interprets and activates the alter-urban by considering the "alter-" as linked both to the notion of an alternative and to the concept of coexistence.
New liberating frictions could emerge from the cohabitation of remote meanings and contemporary habits in the search for new territories to which we can give meaning, places that can be re-inhabited, where ancient relationships can be re-enacted, basic coexistences re-imagined. At the collective level, it was a matter of inventing a common world and creating a global space for exchange.
The theoretical appropriation of the alter-urban within the context of BIO25 has been made possible by the de-centralization of the biennial itself and also by the observations and responses of the participants.
Seven multidisciplinary teams, led by international guest designers in dialogue with seven Slovenian professionals, were asked to explore precise locations as contemporary ruins, countryside, caves, forest, post-industrial sites, the Alps and the Mediterranean Sea as platforms from which to launch a discussion about our broader contemporary social condition.
Each project started with the formulation of a story, the so-called episode, where real context and hyper-fiction intersect. The overall goal was to activate a discourse around these situations, formulating questions and opening up possible scenarios and visions. Thus each location became a discursive space for a theoretical and design-related speculation.
For the designers, working in a precise local context provided an opportunity to discover their identity through an itinerary. Expeditionary projects work as a practice for the re-appropriation not only of our relation with the land, but also of the design field.
And each biennial fights its battle on the ground. BIO25 actually left the institution, decentralizing across the whole country, and thus found a different ground on which to test its efficiency and reach new audiences. The exhibition encapsulates the hardware of the biennial itself, focusing on two different categories to explore – site-specific and museum – both considered by the teams through the design of two binary installations.
If the aim of the on-site permanent installations was the construction of a specific dialogue with the location, including the respective municipalities, institutions, and inhabitants, the museum represented the state of this specific instant in time and its urgency.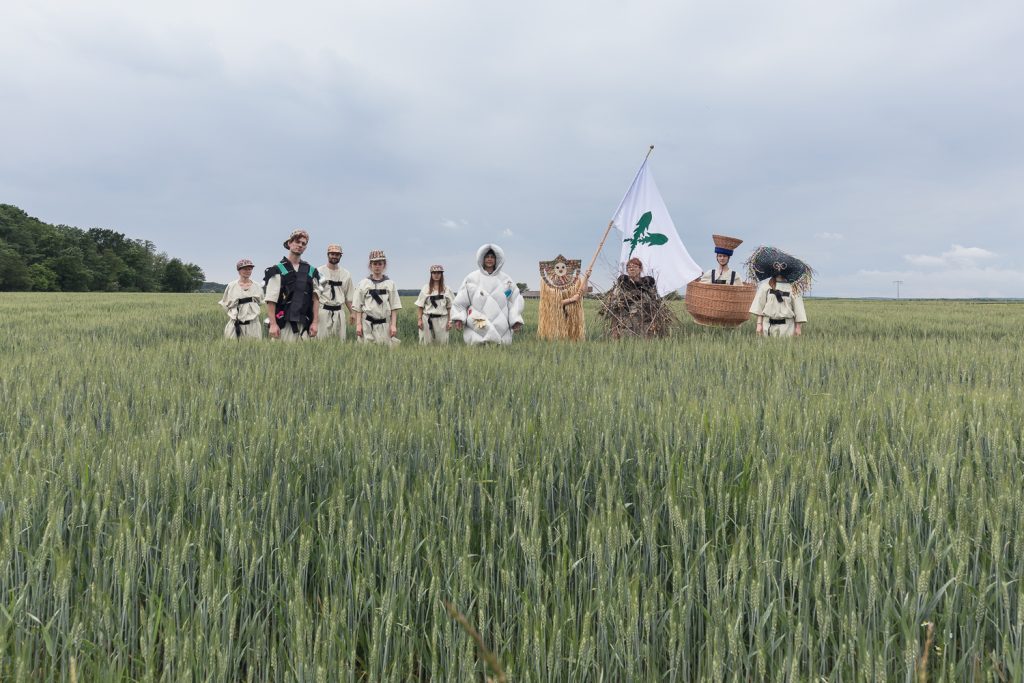 Faraway So Close
25th Ljubljana Design Biennial
organised by MAO, Slovenia's national Museum of Architecture and Design.
more info here
Curators: Angela Rui, Maja Vardjan
Assistant curator: Claudia Mainardi
Episodes:
Underground Release
Location: Grosuplje – Mayor's Cave
Led by Formafantasma (Simone Farresin, Andrea Trimarchi) + Andrej Detela (theorist and scientist).
Participants: Dan Adlešič, Patrick Herron, Eva Jäger, Daniele Misso, Isabella Rinaldi. Special Special thanks to Patrick Lawrie.
Associates: Municipality of Grosuplje / The Mayor's Cave, Tourist and Environment Association of Grosuplje / Marmor, Sežana d. d., Company for the Production and Proccesing of Natural Stone / Karst Research Institute / Geological Survey of Slovenia / The Notranjska – Museum Postojna / Society for Cave Biology, Tular Cave Laboratory / The Regional Development Agency of the Ljubljana Urban Region / Ljubljana Tourism.
Occupying Woods
Location: Kočevje – Rožni studenec
Led by Matali Crasset + Matej Fegus (entrepreneur).
Participants: Petra Bukovinski, Karolina Ferenc, Annika Frye, Marcin Liminowicz, Jurij Lozić, Martina Obid Mlakar, Daniel Riegler, Pola Salicka.
Associates: Municipality of Kočevje / Slovenia Forest Service Kočevje / Slovenian State Forests / Public Agency for Tourism and Culture Kočevje / Gymnasium and Secondary School Kočevje / The Urban Lair, Association for Development of Spatial Culture / Kočevje Regional Museum / Tiled stoves producer Robert Žuman / Kočevje Business Incubator / Slovene Ethonographic Museum / National Museum of Contemporary History.
After Utopia
Location: Trbovlje – Pavillion next to Workers Cultural Centre
Led by Point Supreme + Iztok Kovač (choreographer, teacher and dancer).
Participants: Ground Action (Carlalberto Amadori, Roberto Zancan, Matteo D'Ambros, Francesco Cucchiara with Riccardo Simioli and Gabriele Cirami); Locument (Romea Muryn, Francisco Lobo); Gaja Mežnarić Osole, Museo Wunderkammer (Giusi Campisi, Luca Bertoldi, Cristina Mattiucci); Salottobuono (Matteo Ghidoni with Giuseppe Cirillo and Eugenio Nuzzo); Soft Baroque (Saša Štucin, Nicholas Gardner). Special thanks to Jan Krek, Aljaž Rudolf, Janvit Sabadin, Nataša Ržek, Bojan Mihailović.
Associates: Municipality of Trbovlje / Workers Cultural Centre Trbovlje / Punkt, Association for the Development of Creativity and the Creative Industries / Trbovlje Hrastnik Mine / Faculty of Architecture, University of Ljubljana / Zasavje Museum of Trbovlje / National Museum of Contemporary History / Slovene Ethnographic Museum.
Brand New Coexistence
Location: Ljubljana — Museum of Architecture and Design
Led by Didier Fiuza Faustino + Mojca Kumerdej (Sci-fi novelist)
Participants: Polona Dolžan, Miloš Kosec, Julien Manaira, Margarethe Müller, Lilian Pala, Simon Rowe, Nikolaj Salaj. Programmer: Žiga Vučko. Special thanks to Lauro Foletti.
Associates: Municipality of Ljubljana – Department of Urbanism / Ministry of the Environment and Spatial Planning / The Public Company Ljubljanska parkirišča in tržnice d. o. o. / The Regional Development Agency of the Ljubljana Urban Region / Ljubljana Tourism.
Countryside Reloaded
Location: Lendava — Genterovci
Led by Mischer'Traxler + Klemen Košir (Food researcher and cook)
Participants: Sara Brown, Lucia Massari, Nina Mršnik, Johanna Schmeer, Giulia Soldati, Jakob Travnik.
Associates: Municipality of Lendava / Ministry of Agriculture, Forestry and Food / Slovenian National Rural Network, MAFF / Genterovci Bilingual Primary School / Pomelaj, Cooperative for Rural Development / Office for Tourism and Culture Beltinci / The Public Company Ljubljanska parkirišča in tržnice d. o. o. / Slovene Ethonographic Museum.
Resilience of the Past
Location: Kobarid, Soča Valley
Led by Studio Folder + Renata Salecl (Philosopher, sociologist, criminologist).
Studio Folder: Marco Ferrari, Elisa Pasqual, Alessandro Busi, Francesca Lucchitta, Giovanni Pignoni.
Participants: Merve Bedir, Giulia Cordin, David Górny, Gili Merin, MONURIKI (Marco Minicucci, Luis Pimentel, Livia Shamir), Ana Pečar, Anna Positano. Design and production: Studio Folder with Gisto (Alessandro Mason, Gabriele Lucchitta, Matteo Giustozzi). Special thanks to Marco Bernardini, Agostino Bucci, Pietro Leoni.
Associates: Municipality of Kobarid / The Kobarid Museum / Tourist Information Centre Kobarid / Geological Survey of Slovenia / Slovenia Forestry Institute / Stato Maggiore dell'Esercito–Ufficio Storico (Rome, Italy) /.sterreichischen Nationalbibliothek (Vienna, Austria) / Martina Schiavon, Ma.tre de conf.rences en Histoire des sciences et des techniques, Universit. de Lorraine (Nancy, France) / Slovene Ethonographic Museum / National Museum of Contemporary History.
New Heroes
Location: Piran – Hall Monfort
Led by Odo Fioravanti + Marin Medak (entrepreneur, adventurer and speaker).
Participants: Bolleria Industrial (Paula Currás, Eugenio Fernández, Ana Olmedo, Enrique Ventosa), Luca Fattore, Juan Nicolás Paez, Fabio Petronilli, Elisa Testori. Special thanks to Paolo Giacomazzi, Andrea Zaneboni.
Associates: Municipality of Piran / Coastal Galleries Piran / Sergej Mašera Maritime Museum Piran / National Museum of Contemporary History.